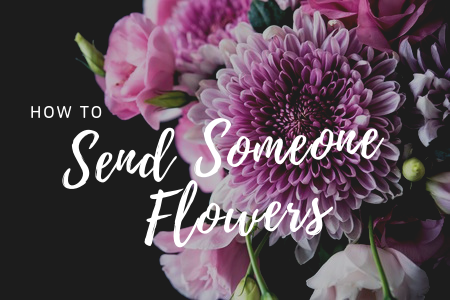 When it comes to sending someone flowers, there are a couple things you need to think about.
What flowers should you send for the occasion? Are you sending them at a good time? Where are you having them delivered?
Here are the few simple steps you should take to send flowers to someone, no matter the occasion:
1. Choose your flowers
There are a few things you should consider before picking out the flowers you want to send.
Who are you sending flowers to?
First, think about the recipient. What's their personality like and what are their favorite colors?
Not only will this help you in choosing the flowers that they'll undoubtedly love, but it will also help you avoid some awkward situations.
Are you getting a coworker flowers for their corporate anniversary? A dozen red roses may seem a bit forward and quite inappropriate for the occasion.
What is the occasion?
Speaking of occasions, why is it that you're sending flowers?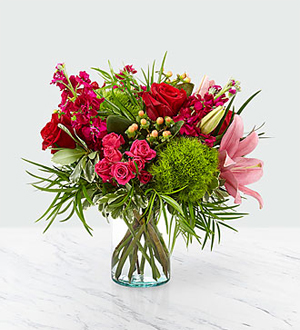 This is a vital question to answer before choosing your flowers since some arrangements will be inappropriate for the occasion.
For happy occasions like celebrating a birthday, showing gratitude, or saying congratulations, bright and vibrant colors are perfect. Incorporate the recipient's favorite flower or colors to personalize your arrangement a bit more.
On the opposite side of the spectrum are sympathy and funeral flowers, where bright and happy colors would not be appropriate. Calm and comforting colors are best suited for these occasions, offering your support and peace during such a hard time.
Send the right flowers for the right occasion with the help of our flowers by occasion guide!
We outline the colors and meaning behind every occasion flower so that you can make sure you choose the right flower arrangement for the situation.
2. Choose the destination
Now that you've chosen the perfect flowers for the occasion, it's time to choose the destination.
Where do you want your recipient to receive the flowers?
Sending to the office
There's a certain workplace etiquette you have to know before sending someone flowers at work.
First, consider how much room the individual will have at their desk for flowers. Then take a moment to think about if the person would even want to receive such a gift at work—it could cause them to be embarrassed if their office is not accustomed to the gesture.
Sending to the hospital
If you're sending get well flowers to someone recovering in the hospital, make sure that you have all of the room information correct. And just as a tip, try not to pick out too fragrant of flowers!
Sending to their home
If you're having the flowers delivered to the recipient's home, either send them at a time you know they'll be home or ensure that they have an area by their door that will keep the bouquet well-protected.
3. Choose the right time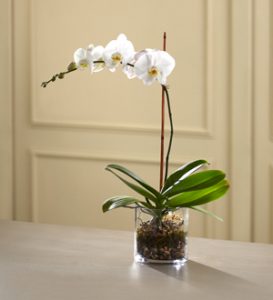 Timing is everything when it comes to sending occasion flowers.
For milestones like birthdays and anniversaries, it's very difficult to get the timing wrong (unless you forget it completely, then that's a whole other problem!).
When you're sending sympathy flowers, there's a certain etiquette that you should be aware of. However, it's better late than never. Yes, you can send them right to the funeral home, but a week or two after the funeral, the family is still grieving.
Some flowers sent to their house would provide them comfort knowing that they still have your support during this hard time.
4. Ensure accurate recipient information
Make sure you have the correct contact information for the recipient.
There's nothing worse than sending some gorgeous flowers to the wrong address!
5. Order the flowers
So, the last step in sending flowers to someone, is sending the flowers!
Once you've found your unique bouquet from Dallas House of Flowers, all you need to do choose the size of your arrangement and hit the "Order now" button—it's that easy.
Browse through our flowers for all occasions to find the perfect arrangement to send your love, support, or congratulations.
Give us a call at 1-800-873-0917 today to speak to a floral expert!