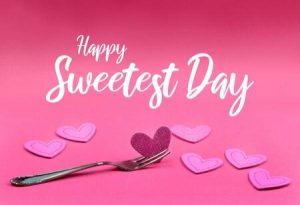 We're a mere two days away from a holiday that often slips through the cracks: Sweetest Day. It doesn't get quite as much attention as Valentine's Day or many other holidays.
So, there's a good chance you didn't even realize it was coming up so quickly. Still, there might be someone sweet in your life – a friend, spouse, partner etc. – that you want to show appreciation toward. You'll have to find a thoughtful gift that your "sweetest" will appreciate on such short notice – where do you turn? In situations like this, flowers are an easy choice. Here's why:
Origin of Sweetest Day
Sweetest Day actually traces its origins back exactly 100 years ago to Cleveland. It started out as a candy company promotion – thousands of pieces of candy were those could not usually afford such a luxury. By 1927, the idea had spread to New York City and started to pick up steam in the 1940s. Eventually it spread beyond those regions and beyond just a promotion for candy.
The Modern Holiday
Today, Sweetest Day is generally observed by giving a small gift of appreciation to someone who means a lot to you. This can still be a sweet, of course, but it's often also a card, flowers, or a gift of a similar size. It's celebrated more prominently in the Great Lakes region, where it began, but also on the West Coast, in Florida and Texas, and in pockets all over the country.
This Sweetest Day
As the holiday celebrates its 100th anniversary in 2022, surprise the sweetest person in your life with a bouquet of flowers to show your appreciation. It's not too over-the-top expensive, but it still shows you care enough to surprise them. As a gesture of love and appreciation, flowers never go out of style.
If you're looking to get a Sweetest Day bouquet for your special someone, Dallas House of Flowers is the place to go. We have a wide selection of options available at a reasonable cost. Visit our website or contact us to learn more.