It's officially that time of the year again! March 21st kicks off the first day of spring. The best way to ring in the new season is with an arrangement of beautiful springtime flowers. Whether you choose to decorate your home with flowers or you're sending a bouquet to someone special, there are so many beautiful and colorful flower choices for the spring! Let's look at some of the popular springtime flower options.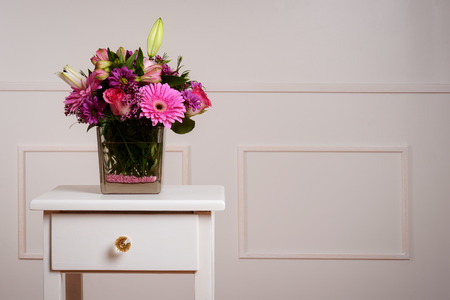 Daisies
When you think of a daisy, you're probably thinking of the classic flower with a yellow center and long white petals. However, daisies come in many different colors, like yellow, purple, pink, and orange! Daisies look great on their own, in one bouquet, or when they're incorporated throughout an assorted bouquet.
Also, did you know that daisies are the birth month flower of April? If you have someone in your life with an April birthday, check out our Birthday Brights Bouquet filled with hot pink gerbera daisies!
Hyacinths
With their unique bell shape, hyacinths make a statement to any bouquet. Plus, they come in a variety of colors from purple to cream, so you have multiple options to choose from. Not to mention, their strong sweet smell will add a pleasant fragrance to any room.
Tulips
You can often find tulips incorporated into arrangements all year round. However, these flowers thrive during the spring! With their bulbous shape, they add the perfect pops of color into any arrangement. Tulips are one of the first flowers to bloom in the spring, and each of their colors symbolizes something different.
If you need an arrangement sent to a friend for their special day, choose our Abundant Array Arrangement that contains pink tulips, which symbolizes happiness and confidence.
Freesia
With their vibrant colors and strong citrus scents, Freesia's can brighten up any room. These flowers come in an assortment of colors from white to lavender, and they typically last longer than other flowers. If you want to include Freesia's into your next bouquet, try sending My Only Bouquet to your loved one as a symbol of your trust.
There is no better way to celebrate springtime than with an arrangement of beautifully bloomed flowers. Browse through our collection of flowers from all occasion flowers from Dallas House of Flowers and give us a call at 1-800-873-0917 if you need assistance!