Once you receive a stunning flower arrangement, odds are you're going to want it to last forever. Although flowers sadly don't last forever, there are things that you can do to help you make your flowers last a little longer than usual.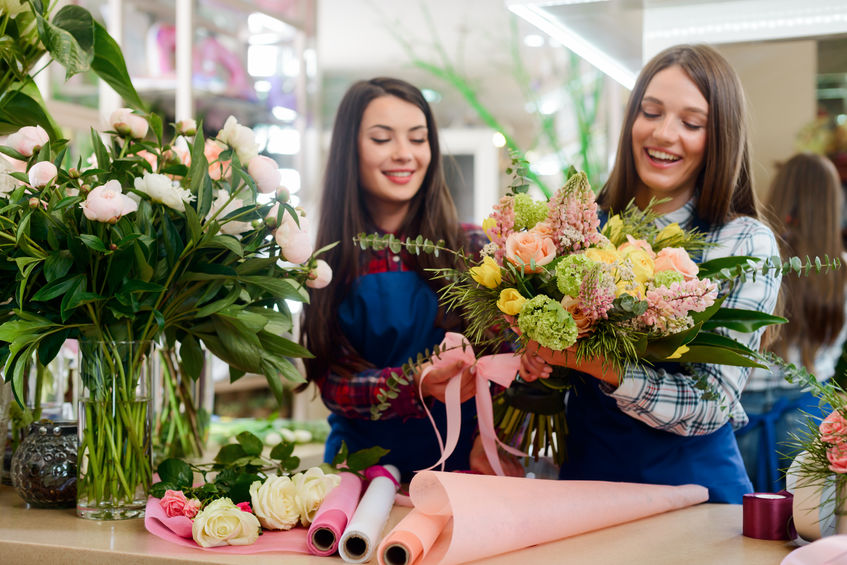 Here are a few of our special tips to help prolong the life expectancy of your flower arrangements:
Cut the Stems on an Angle
Flower stems should always be cut before you put them in water. When you're ready to cut the stems, it's important to individually cut each stem at a 45-degree angle. Cutting at this angle will help the flowers absorb more water.
Before you cut the stems, make sure you use a sharp utensil such as kitchen shears or a knife. You want to stay away from dull tools because they can damage the stem, which will impact the amount of water the flower takes in.
Try Cutting the Stems Underwater
When you're ready to cut your stems, it's recommended to cut your flower stems under a steady stream of water. Cutting the stems underwater will help reduce the risk of air pockets forming, and it will help the flowers absorb the water immediately once they return to their vase.
After you place the stems underwater, your goal is to cut about ¾ to 1 inch off the bottom. However, it's common for stems to naturally have some discoloration, so feel free to cut until all unwanted colors are removed. It's also extremely important that you cut off any leaves that fall below the waterline. If leaves remain submerged in water, it can lead to rotting.
Remove Dying Flowers
Some of your flowers might wilt faster than others, so make sure you're keeping track of your blooms by removing dead flowers. Once your flowers begin to wilt and die, they can grow mold, which will affect your blooms that are still growing.
When you check for dead flowers, this is also a good time to stay up to date with your stem trimming. Typically, flowers should be trimmed every three days.
Research Your Flower for The Best Care
All flowers are different. Some may need more care than others, so if you want to increase your flowers' longevity, make sure you do your research to learn how to take care of your blooms properly.
Are you ready to care for your next flower arrangement? Check out our collection of beautiful flowers at Dallas House of Flowers. Give us a call today at 214-339-1612 or 800-873-0917 to learn more about our flower arrangements.