Now that it's officially August, you can finally enjoy the beautiful flowers that peak at this time. Whether you're preparing for an outdoor wedding or sending flowers because, make sure you include some of August's bests colors, textures, and shapes into your bouquet.
Let's take a look at the best blooms in August: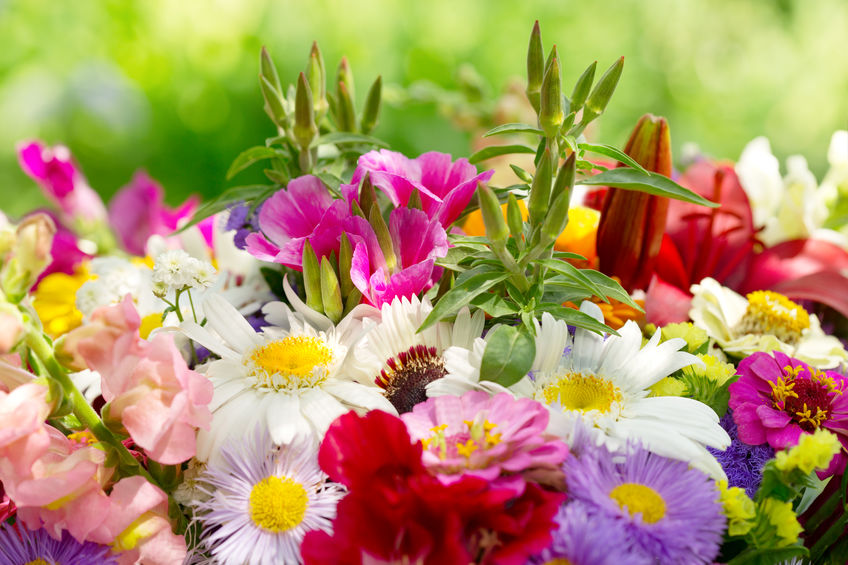 Lily
Lilies are dramatic flowers that will stand out in any bouquet. Whether you include a single lily or you're filling you're entire bouquet with lilies, they will be sure to make a statement. Flower arrangements with lilies make beautiful centerpieces.
Sunflowers
Did you know sunflowers aren't always yellow? That's right! They can be different shades of yellow, as well as various shades of red. Some grow very tall, while others stay closer to the ground. Regardless, perfectly cut sunflowers make a great addition to your flower arrangement. Their colors have known to be mood-boosting, and they will add an eye-catching shape to your arrangement.
Carnations
If you're looking to spice up your bouquet, adding carnations are one of the best ways to do so. Carnations are available in many colors, including white, shades of pink, red, burgundy, yellow, and orange. Every carnation is unique and filled with gorgeous sweet scents. Send your friend a bouquet with carnations to help brighten their day!
Roses
Roses are another great way to add perfect pops of color into your arrangement. Roses pair well with almost every flower, so they can easily be incorporated. They're romantic, elegant, and available in various shades, shapes, and sizes. They're even great in a bouquet on their own.
Dahlia
Dahlia's are a small tuberous flower that is planted in the spring. They're related to species, including sunflowers, daisies, chrysanthemums, and zinnias. Dahlia's ranges from petite sizes to large blooms that can grow about 4 to 5 feet tall. They are sure to brighten up any bouquet.
At Dallas House of Flowers, we have the best flowers for you to include in your bouquet this August. Whether you're sending flowers to a loved one, or looking for the perfect wedding centerpiece, we have gorgeous options. Shop our online collection, or give us a call at 800-873-0917.