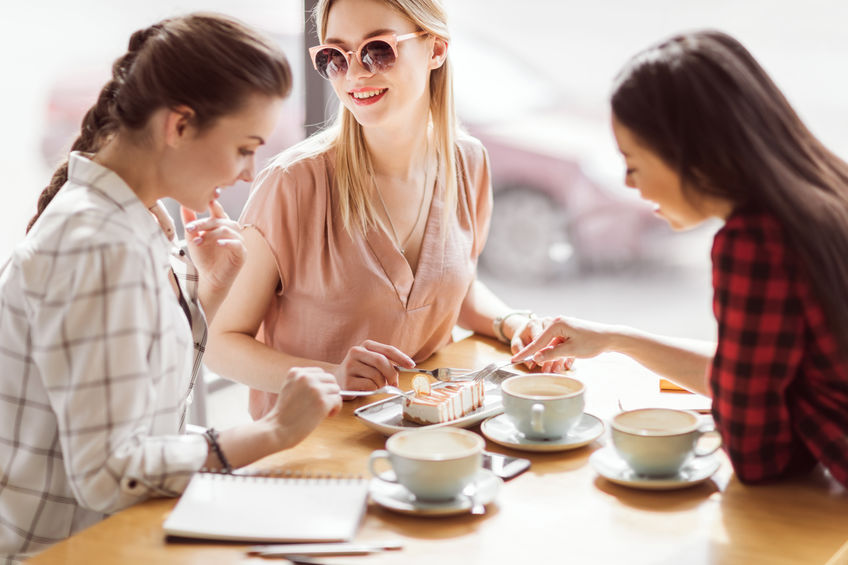 February is a month filled with love. Although we're all familiar with the celebration of Valentine's Day, there is another holiday that falls this month that is dedicated to celebrating love too! Galentine's Day originally started as an unofficial holiday, but it has turned into its own celebration over time.
Galentine's Day is taking place each year on February 13th, and it's a day dedicated to celebrating with your best friends! Whether you're in a relationship or not, everyone deserves to get dressed up, celebrate love, and share the gifts of flowers and chocolates.
To help you learn a little more about the "holiday," here's some helpful information you should know:
Who Started Galentine's Day?
Surprisingly, Galentine's Day got its first debut on the show Parks and Recreation in 2010. On the show, the fictional character, Leslie Knope, celebrates the day by going to brunch with a group of her closest girlfriends to celebrate love! After the show aired, many people loved the idea of the holiday and decided to celebrate too.
You'll even find well-known retailers running Galentine's Day promotions during this time.
How Do You Celebrate Galentine's Day?
Overall, there is no right or wrong way to celebrate Galentine's Day. It's a day created to celebrate with your closest friends. Together, you can all go to brunch, treat yourself to a spa day, or have a movie night. The possibilities are endless!
Do you Give Gifts for Galentine's Day?
Most people celebrate Galentine's Day just as they would Valentine's Day. Although sending cards, flowers, candy, and other gifts aren't always necessary, they certainly are appropriate ways to celebrate with your friends.
If you're thinking of sending flowers for Galentine's Day, try sending an arrangement with alstroemeria or a bouquet with yellow roses to symbolize your friendship!
If you're looking for a way to show your friends that you will always be there for them, send them an arrangement filled with chrysanthemums.
If you're thinking of sending your bestie flowers this Galentine's Day, make sure you check out our collection of flowers at Dallas House of Flowers!
We also have a stunning Valentine's Day selection that you can choose from. Contact us today if you have any questions about our available arrangements!