Picking out flowers to send someone can be tricky. From choosing the colors to figuring out what they represent—it can get a bit overwhelming.
Luckily, we have a fool-proof guide that can help you send the perfect flowers for all occasions.
Anniversary flowers
When picking out anniversary flowers to celebrate your relationship, shouldn't the flowers also represent your relationship?
Choose flowers for your partner in crime based not only on their personality, but on who you are as a couple. Even if it may not go with the season, try to include their favorite flower if they have one (who doesn't?) which will add a personal touch to your gift.
Whether you've been married one year, 10 years, or 50 years, there is a specific flower to help you celebrate.
Flowers by anniversary year
1st: Carnation
5th: Daisy
10th: Daffodil
15th: Rose
20th: Aster
25th: Iris
30th: Lily
40th: Gladiola
50th: Yellow Rose and Violet
Birthday flowers
When you send birthday flowers, you want them to be personalized and unique to the person you're celebrating, right?
If the recipient has a specific taste or favorite color, cater your flowers to what they like. However, if you are struggling to choose the perfect birthday flowers for someone, go with the flower of the month!
It's true—there's a flower dedicated to every month which makes picking out birthday flowers a breeze.
From Lily of the Valleys in May to Marigolds in October, you can turn to our expert birth month flowers guide to find the perfect kind of flowers for anyone's birthday!
First date flowers
Some may say that flowers on the first date is a bit much, but we think it's not enough!
This is your first impression and your opportunity to make your date feel special. We suggest bringing your date orchids or tulips as a nice introductory flower arrangement. They're not as overwhelming as roses, but they will definitely impress.
We'll talk roses once you've been steady for some time!
Mother's Day flowers
If you're looking to brighten mom's day, bright, vibrant flowers should do just the trick.
Show your love and appreciation with reds and pinks, perhaps mixed with some yellows to match the sunny season.
Carnations and daisies are perfect for this special occasion, representing cheerfulness, gratitude and love.
Moms are like flowers themselves, so first figure out what kind of flower your mother is, and plan from there!
Valentine's Day flowers
We believe that this holiday, despite popular belief, is not all about red roses.
Yes, roses are perfect for Valentine's Day in shades of pink and red to represent the passion and love between you and your significant other, but there are a few other options for this romantic holiday, too.
Tulips are a wonderful alternative, still communicating the love between you two, but not in that hopeless romantic way.
If the relationship is still in its earlier stages, consider giving purple (yes, purple) roses! A bouquet of purple flowers represents enchantment which is perfect for a budding couple.
Whatever you do, stay away from yellow roses or carnations. These represent a blooming friendship and that may come as a disappointment on such a romantic holiday.
Get well flowers
When choosing get well flowers, you must first know where you are sending them. Is the recipient still recovering in the hospital or are they resting at home?
If you'll be sending flowers to the hospital, we suggest vibrant bouquets that are:
Low-fragrance
Longer-lasting
Largely blooming
These flowers will brighten up the recipient's hospital room for hopefully the entirety of their stay. Try tulips, irises or gladioli that will light up the room without the fragrance.
If the recipient is resting at home, keep it cheery with bright colors and lots of green, which symbolizes healing and growth.
House plants are a great option to lift spirits or marigolds, which represent resilience.
Sympathy flowers
Usually sent to the home of the grieving, sympathy flowers should evoke hope and love, but not with bright, cheery colors.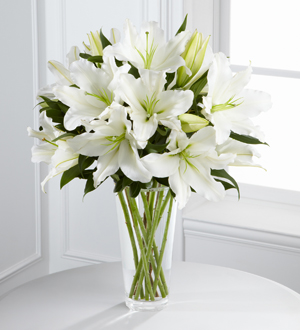 Daisies, lilies, and roses are best suited for showing support to a grieving friend or family. Orchids are also an option, representing everlasting love, with the colors of pink and white symbolizing sympathy.
Funeral flowers
Different from sympathy flowers, funeral flowers are normally larger arrangements sent right to the funeral home to honor the deceased.
Color is very important when it comes to funeral flowers.
Blue, white, and green are most popular for this grieving time. They instill a calmness in the room, adding comfort and peace to all who gather to mourn.
Stay away from orange and red which are more celebratory, evoking energy and passion, which is not appropriate during these sad times.
Flowers are for any occasion
No matter the occasion, flowers are the perfect way to celebrate!
Browse through the all occasion flowers from Dallas House of Flowers and give us a call at 1-800-873-0917 if you need some expert advice!