Valentine's day is right around the corner. Say the right thing to the people you care about most in your life by giving them a rose. Roses come in many colors, and each color has a different meaning. Personalize your bouquets this year and incorporate different colored roses.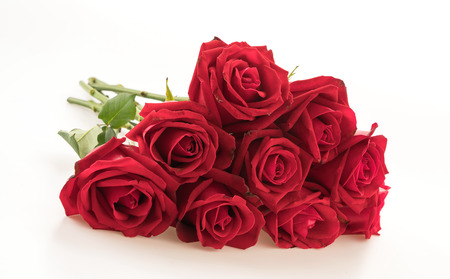 Red Roses
Red roses tends to come to mind when we think about valentine's day. Red symbolizes love, and giving a red rose is the perfect way to tell that special someone that you love them. Besides love, red roses also signify beauty, courage, respect, and can be used to congratulate someone.
White Roses
White roses are a symbol of new beginnings. You may commonly see them incorporated in a wedding bouquet. If you're newly engaged or starting a relationship, give a white rose to your valentine this year to symbolize true love, innocence, youthfulness, and respect.
Pink Roses
If you want to show a little extra love to your friends give them a pink rose! Pink represents appreciation, grace, happiness, admiration, and gratefulness. This offering shows how much you value your friendships.
Yellow Roses
Just like pink roses, yellow roses are another way to express how much someone's friendship means to you. A yellow rose should only be given to those who you'd consider a true friend and those who are close family. Yellow represents joy, gladness, delight, new beginnings, welcome back, and remembrance.
Orange Roses
Orange is a passionate color and is used to express your desire to someone. Orange lets the other person know that you want them in your life, in an excited and playful way. Orange can also represent signs of attraction, enthusiasm, and fascination.
Lavender Roses
If you're in a new relationship, you may want to consider giving your partner a lavender rose. Lavender symbolizes love at first sight. Giving a lavender rose is a sweet way to share how enchanted you were to meet this person.
Add a meaningful touch with your rose bouquets this valentine's day and incorporate different colors. Dallas House of Flowers has elegant and romantic rose arrangements that are perfect for giving to someone special. We'll even help deliver our bouquets right to them!  Contact us today to place your order.