The holiday season is a season of engagements, so you probably know a few people who popped the big question in the last few weeks. Maybe someone asked for your hand in marriage! Getting engaged can be exciting and overwhelming, but now that the holidays are over, it's time to get starting planning the actual wedding! Where should you start?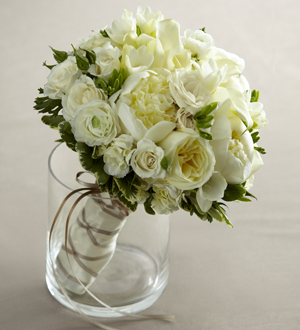 Arguably one of the most important parts of your wedding will be the flowers you choose. What you carry down the aisle with you as you walk towards the future with your partner will make an impact on your big day. Plus, flowers can play a huge part in your wedding's décor and theme.
Luckily, Dallas House of Flowers can help make your big day perfect. No matter what kind of theme or décor you want to have, or the amount of flowers you envision at your reception, the experienced expert wedding florists at Dallas House of Flowers are here for you.
We'll work with you and your budget to create arrangements for your reception that will take your breath away. We can also help with ceremony flowers as well as and corsages and boutonnieres for your wedding party. We can even help if you have no idea what kind of flowers to choose!
Head to our wedding page to see some of our favorite wedding arrangements and find some inspiration for your wedding. Many couples choose the flowers for their ceremony based on the season, so if you're planning a wedding for next winter, go with bright white roses and peonies. If you're planning a spring wedding, instead wildflower-inspired bouquets of lilies and chrysanthemum are all the rage, while autumn weddings can feature warmer tones like orange and red!
Once you have the flowers taken care of, everything else will fall into place! Check out our FAQ page for more information on Dallas House of Flowers' wedding services, and call us at 214-339-1612 to schedule your consultation today.