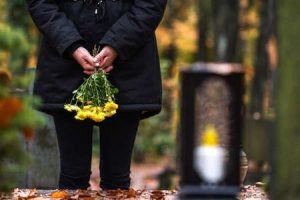 It's an unfortunate fact that the lives of both people and flowers come to an end. While we often think of winter as a time when much of plant life dies, this is also true for us. More people perish in January than any other month in the United States.
When these tragic events occur, we tend to send sympathy flowers to the family and loved ones of the deceased – either directly or to the funeral. This is nothing new, but rather a tradition that dates back centuries. Here's why we continue the practice to this day:
It Shows You Care
Burying a loved one can be an overwhelming experience. The combination of stress, grief, and sense of loss can dominate the emotions of the bereaved. The gesture of sending flowers shows that you cared about the deceased and still care about their loved ones. The sheer number of people sending these flowers will remind the bereaved how loved the deceased was, perhaps cheering them up for a short while.
It Says What We Can't
Sometimes it can be difficult to know what to say when you lose someone close to you. It can be even more difficult when someone you love loses someone. Giving sympathy flowers allows you to say everything you can't articulate in the moment.
They Can Be Customized to Send a Message
No two people are alike and the same can be said about flowers. There are thousands upon thousands of different colors, varieties, and combinations of flowers out there in the world. The type you send, the way they're arranged, the size of them – all of these can send a message about how you felt about the deceased. They can even symbolize the deceased in some way.
If you're looking for the perfect bouquet of sympathy flowers to send to a family who has recently suffered a loss, the Dallas House of Flowers can help you find the perfect selection. Don't hesitate to give us a call at 214-339-1612 with any questions you may have.