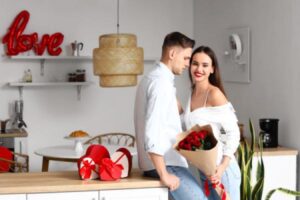 In the world of bouquets, color, scent, and symbolism come together to create stunning visual messages. Whether you're celebrating a milestone, expressing love, or simply adding beauty to your space, the right bouquet can speak volumes. But it can be difficult to decipher which bouquet you should purchase for which occasion. Here's a helpful guide:
Understanding Flower Symbolism
When it comes to selecting flowers, it's not just about their physical beauty. Each flower carries its own unique symbolism. Roses, for instance, are universally known to symbolize love and affection. But did you know that different colored roses convey different emotions? Red roses signify love and romance, while yellow roses represent friendship and joy.
If you're looking for a flower that symbolizes gratitude, go for pink carnations. On the other hand, orchids are associated with beauty, strength, and love. The key is to think about the message you want your bouquet to convey, and then choose flowers that embody that message.
Considering the Occasion
The event or occasion is another crucial factor when choosing a bouquet. For a romantic occasion like Valentine's Day or an anniversary, a bouquet of red roses is a classic choice. If you're attending a birthday party, consider a bright and cheerful mix of flowers. When it comes to weddings, the options are endless. However, a combination of the bride's favorite flowers and those that match the wedding theme often works best. Remember, the key is to match the tone and sentiment of the event.
Seasonal Selections
Don't forget to consider the season while choosing your bouquet. Opting for seasonal flowers ensures that they're at their freshest and most vibrant. Plus, they'll typically be a more cost-effective choice. Spring offers a variety of options like tulips and daffodils, while summer brings favorites like sunflowers and hydrangeas. In the fall, you might opt for chrysanthemums or dahlias, and winter arrangements often feature holly or poinsettias.
And remember, if you're ever unsure or need a little extra help, don't hesitate to reach out to a trusted local florist. At Dallas House of Flowers, we're here to help you celebrate life's moments with the beauty of flowers. Feel free to peruse our selection, including our best sellers.